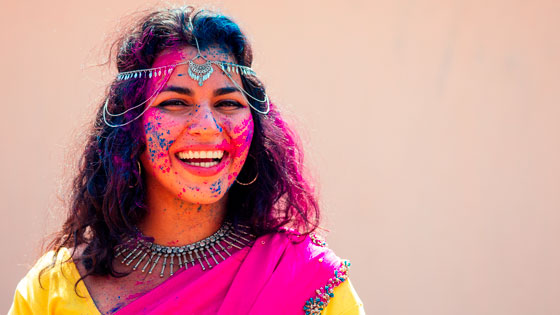 Girls' education and women's empowerment are at the beginning of any lasting and sustainable change.
Only if we all make the effort and get involved do we stand a chance of eliminating the inequalities between men and women so that, together, we can build a better world.
If all the women of the world could learn to read and write, had the right to study and work, and knew their rights, then the social, economic and political development of the countries they live in would be that much faster. Around the world, girls and women are victims of gender stereotypes and discrimination that violate their human rights. In much of the world, gender stereotypes still shape everyday life and continue to prevent girls and women from becoming empowered.

When women can fully live out their role, the results are immediate. They are in better health, the economic situation of their families is improved, and their children lead more fulfilled, happier lives.

If we want our efforts to succeed in building a better, more sustainable, more peaceful and equitable world, schools around the globe must be filled with girls as well as boys. Women must be able to learn and be empowered.

It is because it believes in these essential values that the watch company supports the Womanity Foundation, an institution created in 2005 by Yann Borgstedt and which fights for a world where men and women will have equal rights and opportunities.
February 27, 2020