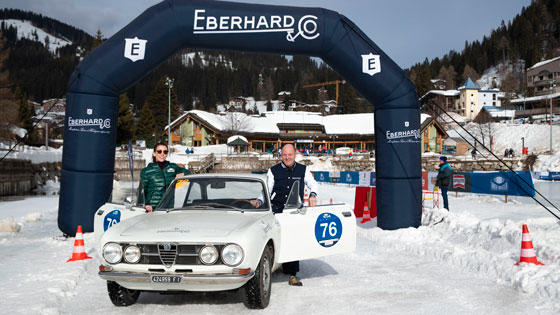 Driving a 1037 Fiat 506 C, Andrea Luigi Belometti and Massimo Bettinsoli won the 32nd edition of the Winter Marathon, a regularity rally reserved for classic cars produced until 1968, as well as a selection of collector cars and vehicles of particular interest produced before 1976.
Divided into two stages, the 450km long route ran along the most beautiful roads of Trentino-Alto Adige. Of the 94 crews that started, only 73 reached the finish.

Main sponsor and official timekeeper, Eberhard & Co set the pace of this race which brought together drivers from Germany, Austria, the Czech Republic and Switzerland. The three days were characterised by moderate cold and a wintry atmosphere that added a lot of charm to the competition.
February 20, 2020