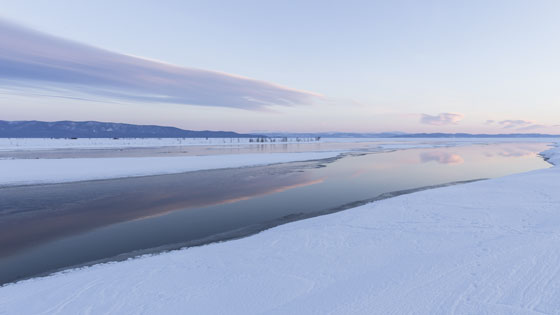 As we begin a new decade, the vital role of water has never been more apparent. While some parts of the world suffer because of droughts and fires, others are washed away by filthy flood waters.
And according to a joint report by the World Health Organization and UNICEF last year, 785 million people still don't have clean water close to home.

Firmly convinced that we must behave responsibly and take care of our planet, Oris is committed to a mission aimed at "making a difference for the better". It thus supports global non-profit organisations and conservation groups that specialise in water and ocean issues. To make a difference, we must act now and together.

With that in mind, Oris is proud to present the Oris Lake Baikal Limited Edition. It is based on the high-performance Oris Aquis diver's watch and made in partnership with the Lake Baikal Foundation. Sales of the watch will help raise funds in support of "Point No.1", a Lake Baikal conservation project run by the Scientific Research Institute of Biology at Irkutsk State University that's also the longest-running and most detailed environmental water monitoring project in scientific history. "Point No.1" is supported by the foundation.

Siberia's Lake Baikal, which scientists believe is 25 million years old, is hugely important. It holds 20 per cent of the world's fresh lake water reserves. It is the deepest lake in the world at 1,642 metres, some 300 rivers flow into it, and it is home to thousands of species of endemic plants and animals. But it is under threat from man-made pollution, much of it created by careless industry.

Sales of the Oris Lake Baikal Limited Edition will help fund the centre's work. The watch is limited to 1,999 pieces, marking the year Russia adopted the Baikal Law protecting the lake.
February 20, 2020