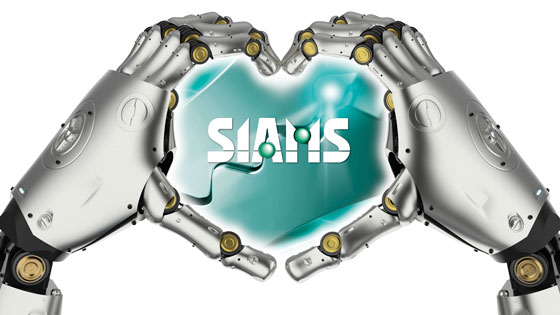 Although the economic situation is no longer as positive as it was at the last edition of SIAMS, exhibitors continue to trust the event to help them communicate and present themselves in the best possible way.
Under its new image "In the Jura Centre of Microtechnology", the trade show is more than ever an essential showcase for the microtechnology know-how of its exhibitors, the Jura Arc and Switzerland's high-precision industry.

With around 435 exhibitors for a total rented surface area of just under 8,000 m2, the Forum de l'Arc has been fully booked for several months and organisers do not envisage any changes for the future in this respect.

To provide unfailing support to the exhibitors, organisers have done everything possible to make their task easier, particularly in terms of communication. A company that is pressed for time can for example find sample letters or e-mail signatures on the event site. They can also create customised posters and documents in just a few clicks or communicate widely via the information portal available to participants. The latter is not only of great use during the exhibition, but also throughout the year, thus strengthening the communication of the participating companies.

Other new features include a take-away service and two food trucks. In terms of transport, the frequency of shuttle buses from the central car parks will be increased.

While exhibitors are still keeping a low profile on their new products, several have already announced that they will be making the most of SIAMS, which will be held from April 21st to 24th in Moutier, to make a big splash and unveil some real landmark innovations. Free entrance tickets will be available to download on the event website from February 15th.
February 13, 2020