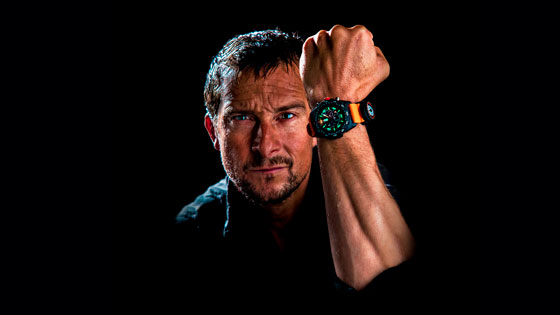 The watch company has signed a long-term partnership with mountaineer and extreme adventurer Bear Grylls.
A former soldier in the British Special Air Service (SAS), he entered the Guinness Book of Records as the youngest British mountaineer to have climbed Everest at the age of 23.
This survival specialist is also a writer who has published 85 books which have sold more than 15 million copies worldwide. He also appeared in seven seasons of the hit television series Adventure Survival on Discovery, and hosted Bear Grylls: Stars at the Limit on NBC and National Geographic, where he took world stars such as Julia Roberts, Ben Stiller, President Obama and Indian Prime Minister Modi with him on his desert adventures.

To celebrate this new partnership, Luminox has launched a special edition dedicated to the adventurer. The watches will all feature Bear Grylls' logo and motto, "Never Give Up," on the dial and the caseback. Depending on the model, the watches incorporate chronograph functions, compasses, paracord straps, Morse code decoders, rulers, walking speed scales, and, of course, Luminox Light Technology so that the watch is visible in any lighting conditions and will remain so for up to 25 years.
February 06, 2020