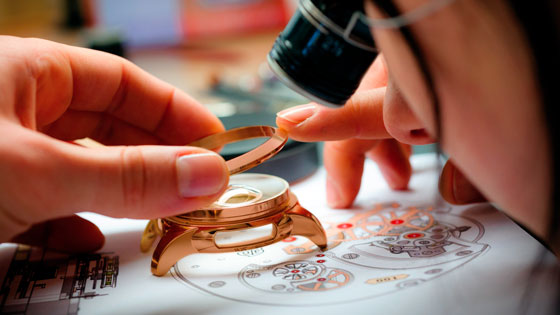 On September 30th 2019, 59,103 people were employed in the watch and microtechnology sector, 1,291 more than the previous year (+2.2%). This is what emerges from the annual census of the sector conducted by the Employers' Convention of the Swiss Watch Industry (CP).
This second consecutive increase raises the workforce close to the 60,000 mark, which has not been reached since the mid-1970s, and means that in the past two years the industry has compensated for the staff drops seen between 2014 and 2017 (-4,168 jobs).

After a substantial increase in personnel in watch and microtechnology production facilities in 2018, almost all those hired in 2019 were administrative staff (+1,088, +7.2%), a classic situation in favourable times.

In the other categories, production staff increased slightly (+284), while management staff recorded a decrease of 82 units. The number of home workers rose by two, a trend that is not very significant in that home working is carried out by only around 100 people.

The number of workers with higher education rose by 9.3% to 13,466, now representing 23.5% of the total workforce. This increase brings the proportion of qualified personnel in the sector to 69.7%, a new record.

Despite these positive results, the economic, commercial and political situation, and the resulting low visibility, calls for great caution. Workforce numbers are likely to remain stable in 2020.

The top three watchmaking cantons in terms of numbers remain Neuchâtel (15,909), Berne (12,640) and Geneva (10,301). Formed by these three cantons, together with Jura, Vaud and Solothurn, the "Watchmaking Arc" concentrates the bulk of the sector's resources, with 54,479 workers (more than 92% of the total workforce). The increase in employment was mainly in the cantons of Neuchâtel (+620, +4.1%), Bern (+412, +3.4%) and Vaud (+280, +5.1%). The cantons of Ticino (-135, -6.2%) and Jura (-116, -1.8%) witnessed a drop in staff numbers.

Watchmaking is one of the country's most conventionalised economic sectors and companies subject to the Collective Labour Agreement (CLA) signed with the trade unions in the sector are in the vast majority: three-quarters of them (536 units) employ 50,717 people. In other words, 85.8% of employees in 2019 worked in companies subject to the CLA in the sector.
February 06, 2020