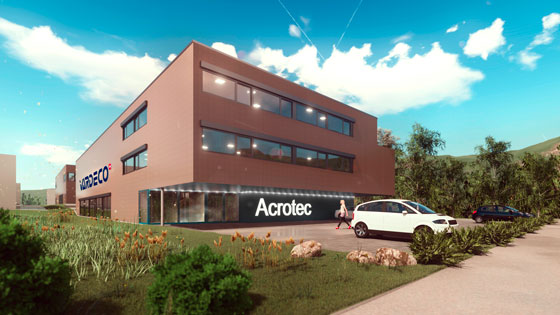 At the end of 2019, the Acrotec Group holding company took possession of its new premises in the heart of an extension of the Vardeco company, the first firm within what is now a conglomerate encompassing 21 companies operational on 18 production sites.
They are all located in Western Switzerland, except for one in the French department of Haute-Savoie.

Located in Develier, this extension offers some 500sqm office space to the holding company, while Vardeco benefits from an additional 1,500sqm, enabling it to better respond to the ever-increasing demand in the field of profile-turning of components for the electronics industry. Work began in September 2018 and was completed last November.

Since 2013, the year of its founding, the group has continued to grow and to be enriched by new companies, all specialising in the manufacture of high-precision components. Acrotec is an independent service provider, specialising in industrial sectors (aeronautics & defence, automotive, jewellery, industrial connectors, medical), including the watch industry.
January 30, 2020