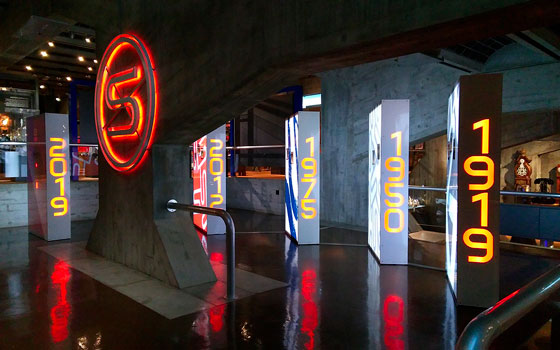 Jean Singer & Cie, more commonly known as Singer, celebrated its 100th anniversary in 2019.
The dial factory in La Chaux-de-Fonds brought this commemorative year to an end with a temporary exhibition at the Musée International d'Horlogerie (MIH), which echoes the publication of two books and the creation of 100 original watches.

The exhibition, whose scenography was designed by Ziegler & Ziegler, is simple, understated, sincere and accessible to all audiences. It is based on the publication Singer: centième 100th anniversary book by historian Corinne Chuard and retraces the history of the company through four periods:


The period between 1919-1950: from the creation of the company by Jean Singer and his sons Jean-Charles and Paul-Emile, to its dazzling success which enabled the company to establish itself at 32 Rue des Cretêts, where Singer has remained ever since.


The 1950-1975 period: the era of R. Engisch who, in 1971, upon the death of Jeanne Singer, received the company's shares as a legacy, as did his four fellow members of the executive management team.


1975-2012: the era of Jean-Claude Engisch who made Singer what it is today, one of the world's best dial manufacturers.


The period from 2012 to the present day, that of Joris Engisch, keeper of the keys for the decades to come.


To celebrate its century of existence in an original way, a collection of 100 Singer timepieces has been created, 10 of which are presented in the display cases specially designed for the MIH. The exhibition also shows that with the skills of the region's best suppliers, a challenge such as producing 100 original watches in record time is not insurmountable. It is also an original way of presenting the full range of the dial-maker's know-how.

Through this collection of watches, all different, Singer has endeavoured to highlight the professions that revolve around the profession, all of its skills and all the techniques available today for making a dial.

The exhibition can be viewed until March 29th 2020 MIH. The historical publication Singer: centième and the book Singer: cent ans, cent montres (100 years, one hundred watches) are available at the MIH shop.
January 09, 2020