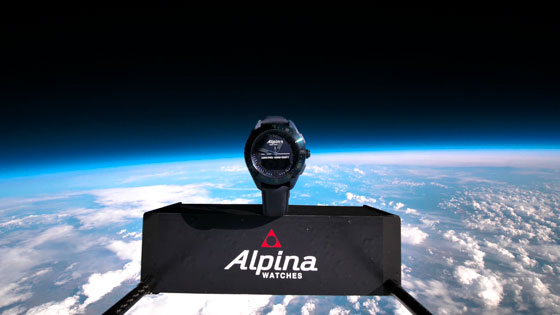 As part of its "Reaching for the Top" campaign, the watchmaker orchestrated the launch of its AlpinerX timepiece in space alongside its partner Sent Into Space.
Having reached an altitude of 33,793 metres, the model thereby pushed existing limits in order to make the most of its altimeter function.

The watch was filmed during its ascent to the heavens and its return to earth after a three-hour flight. The video reveals breathtaking views of the AlpinerX crossing the troposphere and then the different levels of the stratosphere with the blue planet in the background. Sent Into Space then recovered the model 60 km from the launch site. Having returned from this adventure, the timepiece is now on display at the Alpina Museum in Plan-les-Ouates.
December 19, 2019