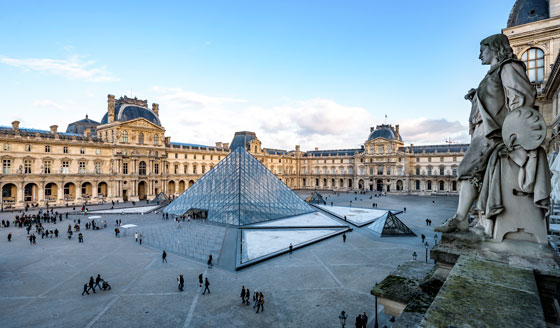 After having supported in 2016 the restoration of the clock named La Création du Monde (a masterpiece of 18th century precision horology presented to King Louis XV in 1754 and deposited in the Louvre by the Musée national des châteaux de Versailles et de Trianon), Vacheron Constantin is signing a partnership with the Louvre this year.
This collaboration reflects the respective legacies of the two institutions that share the same respect for history, culture and heritage.

The partnership is a natural continuation of Vacheron Constantin's artistic and cultural commitment, encompassing areas inherent in centuries-old institutions for which archiving, conservation and restoration are decisive factors. This attachment to the splendours of the past and the transmission of knowledge also means profound respect for artistic crafts, which are essential in Vacheron Constantin's creations as well as in the activities of the Louvre.

On the strength of these shared skills that will prove naturally conducive to discussions on artisanal practices and techniques, the two institutions have sealed a partnership that will notably take the form of horological projects inspired by the Louvre's masterpieces. Vacheron Constantin and the Louvre will also collaborate on creative projects aimed at promoting art, creation and beauty through a multicultural approach.
November 28, 2019