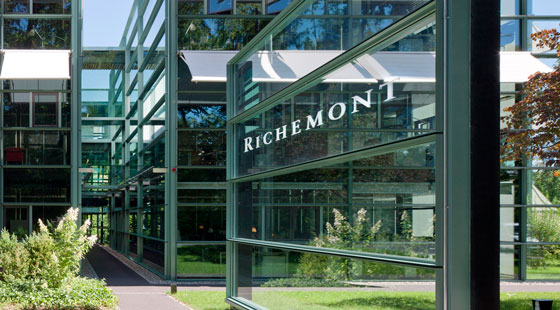 Richemont has published the consolidated results for the first half of its 2019/2020 financial year, which ended on September 30th.
Group sales increased by 9% to €7.39 billion at actual exchange rates (6% at constant exchange rates). Also at actual exchange rates, growth was achieved in all businesses, regions and distribution channels, driven by jewellery Maisons and online distributors. Double-digit sales growth was reached in China, Korea, Japan, the United States and the United Kingdom, superior to that in other markets, while the environment is relatively difficult in Hong Kong SAR. Upper range single-digit growth in sales in the group's directly-owned stores, driven by jewellery companies, is reported, along with double-digit growth for online sales across all Maisons and activities. Operating income rose by €35 million to €1.17 billion, representing an operating margin of 15.7%.

During the first six months of the year, Richemont continued to grow and its results demonstrated its resilience amid a climate of increased uncertainty. The group benefited from the success of its product launches and showed progress in adapting to an interconnected world where digital technology plays an increasing role. Geopolitical tensions around the world had a negative impact on consumers' purchasing intentions. While the group remained responsive to the challenges posed by the market and the international environment that are beyond its control, it continued to invest in its Maisons, reflecting its long-term approach to the development of its activities.
November 21, 2019