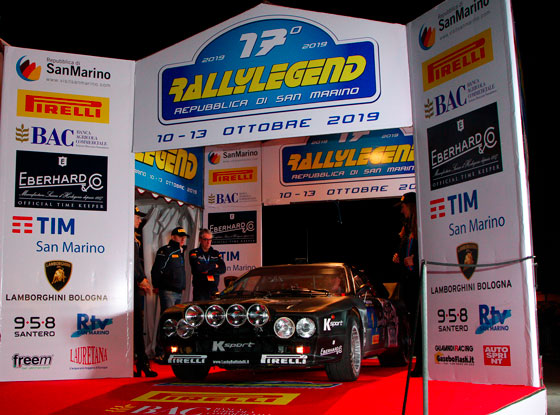 For the seventh year, Eberhard & Co served as sponsor and official timekeeper of RallyLegend. This event, which took place from October 10th to 13th, was a meeting point for the most beautiful historical rally cars and other more recent models.
The vehicles competed in time trial challenges on special courses in the Republic of San Marino, showcasing the great champions of yesterday and today while offering a unique sight. A loyal friend of the watchmaker, driver Miki Biasion, two-time world rally champion and brand ambassador, was present alongside his navigator Tiziano Siviero. Eberhard & Co wished to reward the two athletes by celebrating the 40th anniversary of the driver's career as well as the 30th anniversary of winning his second world title.

Rallylegend concluded with the triumph of Belgian driver Thierry Neuville and his co-driver Nicolas Gilsoul in a Hyundai i20 Coupé WRC 1600 in the overall "WRC" classification. The second spot went to his team mate in the World Rally Championship Andreas Mikkelsen, competing with Anders Jaeger Amland in a 2016 Hyundai i20 NG.
November 07, 2019