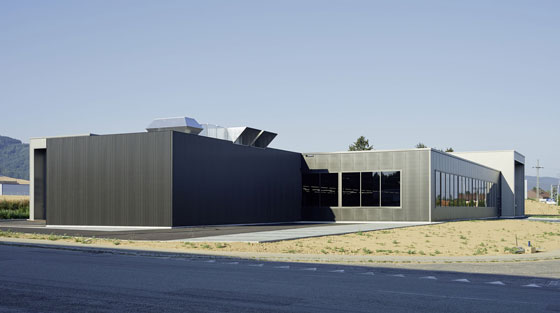 WatchDec, an Acrotec Group company, is moving all its activities in Courgenay (Jura) to a new factory with a total surface area of nearly 2,000sqm.
Known for its expertise in the manufacture of complex parts in the field of bar-turning for the watch industry, the company is also active in the production of micro-components for the connector, medical and aeronautical sectors. To date, WatchDec has 18 employees who will thus enjoy better access to their new workplace, which is close to the highway, train station and public transport.

The newly built premises are equipped with the latest technologies, particularly in terms of energy. Various technical equipment will enable optimal air treatment. Moreover, the heat emitted by the equipment (machines, compressors, etc.) will be recovered and re-injected into the hot water network. In addition, photovoltaic panels will produce part of the necessary electricity. Finally, a green roof will provide better insulation for the workshop and retain rainwater. This natural system avoids overloading the municipality's rainwater drainage network.

The space freed up by Watchdec's move will be immediately and fully occupied by Vardeco, also a member of the Acrotec group, which needed it badly to cope with the development of its activity.
October 03, 2019