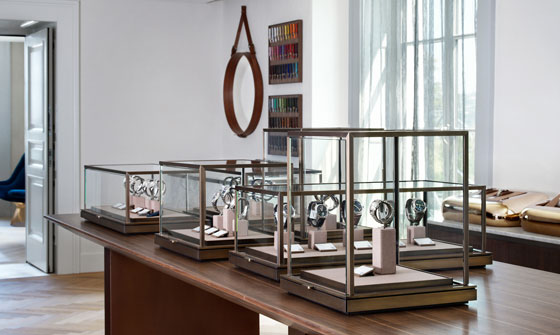 On September 3rd in Geneva, Bucherer presented a worldwide preview of an exclusive concept that is the propelling the company into a new chapter in its experience. Clients will as of now be able to purchase Certified Pre-Owned (CPO) watches that will continue to beat on other wrists.
The fourth floor of the Geneva boutique has been completely refurbished for this purpose, with a view to creating a relaxed and welcoming atmosphere. Original environments created especially for the occasion offer a special shopping experience. As part of the Bucherer Gallery, providing an innovative and creative setting, the brand presents a selection of CPO watches. In Switzerland, all the models on offer are available online at www.bucherer.com

With its range of CPO watches, Bucherer is raising the bar in this segment and offering its clientele a unique platform. As a clear declaration of Bucherer's commitment to quality, the company is offering its customers a special certificate. This two-year guarantee promises that the purchased pre-owned watch is genuine and in perfect working condition. Before the watches can be certified, the in-house watchmakers from Bucherer's special team of experts open every single one and inspect it.

Collectors, as well as new buyers, will find at Bucherer CPO a carefully chosen assortment of rare and constantly renewed models as well as limited editions that are not available on the market. They will be able to consult and buy the watches available not only in stores, but also on the Internet.

Wherever possible, the range of CPO watches will be presented in Bucherer Galleries in other boutiques. These places will host a number of events and opportunities to meet other watch lovers in the style of a chic concept store. But the Bucherer Gallery concept is about more than just CPO. With drinks and snacks, the Bucherer Gallery will serve as a meeting place and platform for long-time watch collectors and those who are just discovering the world of haute horlogerie. The first location opened in the Bucherer boutique in Geneva will be followed by another one on the fifth floor of the flagship store in Zurich in October. In November 2019, Bucherer is planning to expand its CPO business to the German market at its Hamburg boutique. London will follow in 2020 with an exclusive project in Covent Garden, after which Bucherer plans to expand to Paris as well.
October 03, 2019