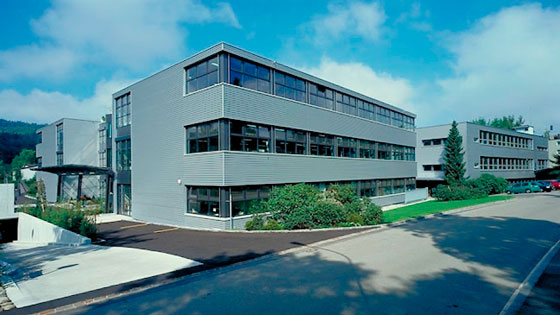 The Acrotec Group continues to expand. In early September, it acquired Diener Precision Machining, Diener Precision Pumps and Tectri.
Since its creation in 1998, Tectri has been an active subcontractor in the bar-turning sector. With two production sites in Court and Bévilard, the company employs more than 50 people. It generates 80% of its turnover for the medical industry. A strong and historic second pillar has been developed for the technological market of micro-motors and micro-gearing, also complemented by a watch-making subcontracting activity.

At the heart of the vision of its founders, Gilbert and Fabien Bouduban, employees play a vital role and are the driving force behind Tectri's dynamism, growth and continuous improvement. The company will continue to invest in ongoing training and support for vocational and technical schools.

The Acrotec Group will retain and develop jobs at the two production sites. The human resources and skills, as well as the management team, are assured. The collaboration with the other companies of the Acrotec Group will facilitate the activities and enable Tectri to calmly take up the new challenges ahead of it.

The company Diener Precision Machining, which was set up in Zurich-Oerlikon by Oskar Diener in 1955 and then relocated to Embrach, is renowned as a metal-cutting specialist for medical technology and precision mechanics. The expertise and level of specialisation of Diener AG are focused exactly where customers make strict demands on manufacturing technology and require comprehensive services. Diener Precision Pumps, founded in 1994 with headquarters in Embrach and Lodi (USA), combines Swiss precision manufacturing and Californian engineering expertise. Diener Precision Pumps has produced top-quality precision pumps for more than 20 years. Whether gear pumps for the food industry or dosing pumps for dialysis, they are manufactured exactly according to customers' specifications.

The jobs and the Embrach production site will be retained, as will the development centre in the USA and all of the current management team. This will enable both firms to continue promoting growth, innovating and remaining leaders in their fields.
September 19, 2019