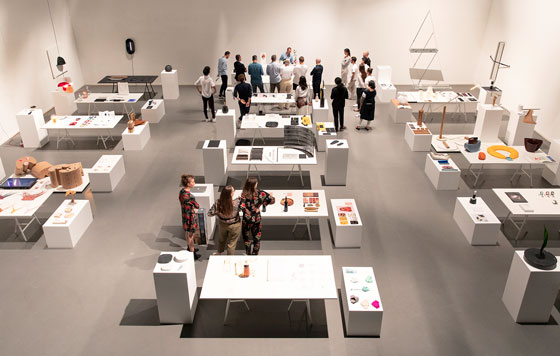 In close collaboration with ECAL (Lausanne School of Art and Design), the watch brand has created the "Bethune Award", to be presented each year to a student of the "Master of Advanced Studies in Design for Luxury & Craftmanship" program to enable them to continue their research supported by a scholarship and mentoring.
For its first edition, this distinction was awarded to Clara Martin for her work "The authority of black", quoting Pierre Soulages and resonating with the research undertaken by Denis Flageollet, founder and master watchmaker of De Bethune.

Switzerland is a privileged country in terms of know-how in the fields of art, design and luxury. Addressing sectors of excellence as varied as fine watchmaking, tableware and the use of noble materials through specific techniques is made possible thanks to ECAL's "Master of Advanced Studies in Design for Luxury & Craftsmanship", which encourages experimentation at all stages of a product's development, from design to production.
August 29, 2019