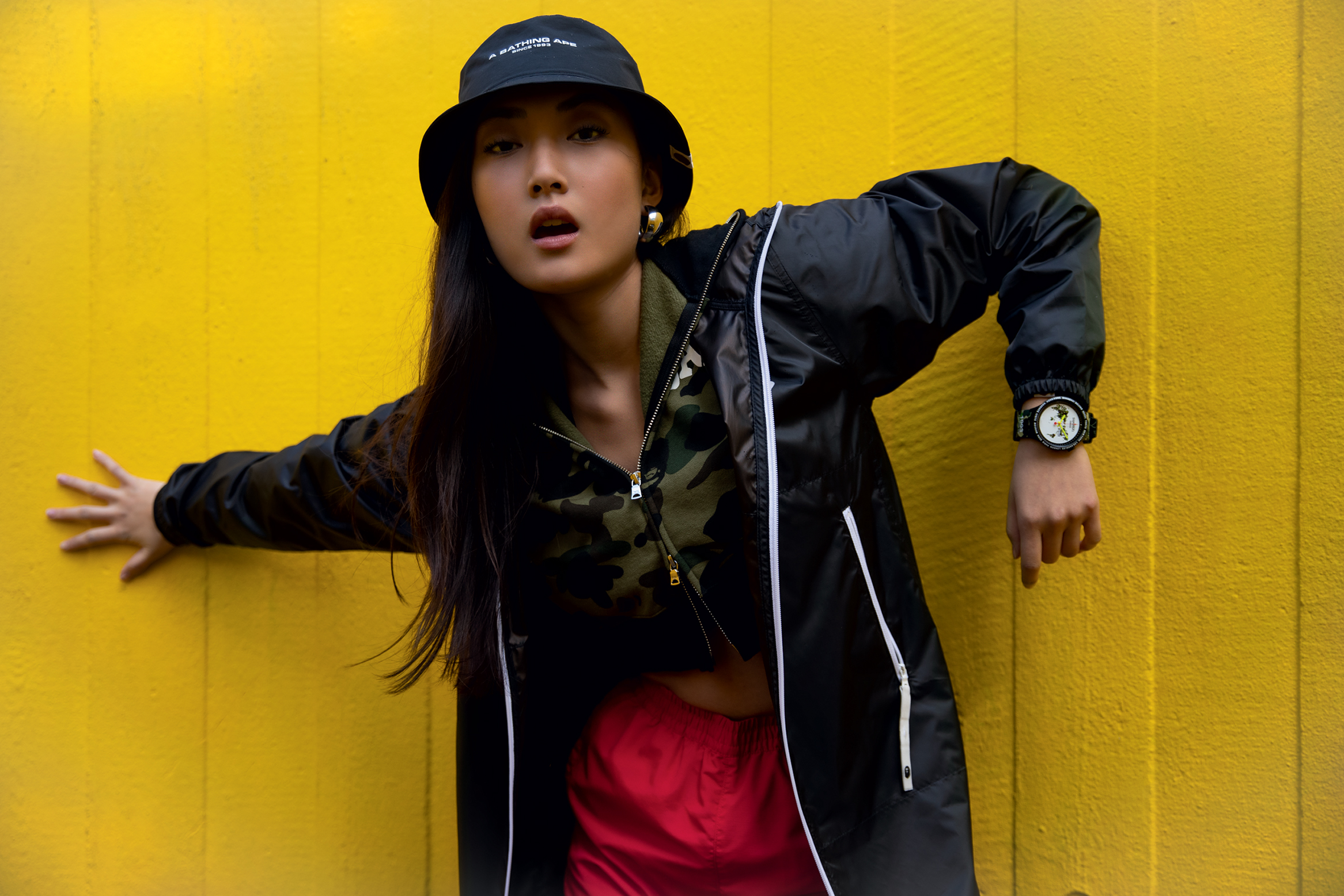 The watchmaker unveiled its exclusive partnership with the famous A Bathing Ape brand. Also known as BAPE, the Japanese brand has left its inimitable imprint on six Swatch models.
Founded in 1993, BAPE is commonly credited as one of the first-ever true streetwear brands and a pioneering label in street culture. Swatch and BAPE show their love for a globalised world with the launch of six new limited-edition watches dedicated to their favourite cities and the globe: Bern, London, New York City, Paris, Tokyo and the entire planet.
The newest Swatch Big Bold product line, a statement piece boasting a striking 47mm watchcase, serves as a daring canvas for this limited-edition collection. All six models feature a newly designed signature BAPE camo pattern as well as the Ape Head logo on the hour hand and the lower strap.
July 11, 2019