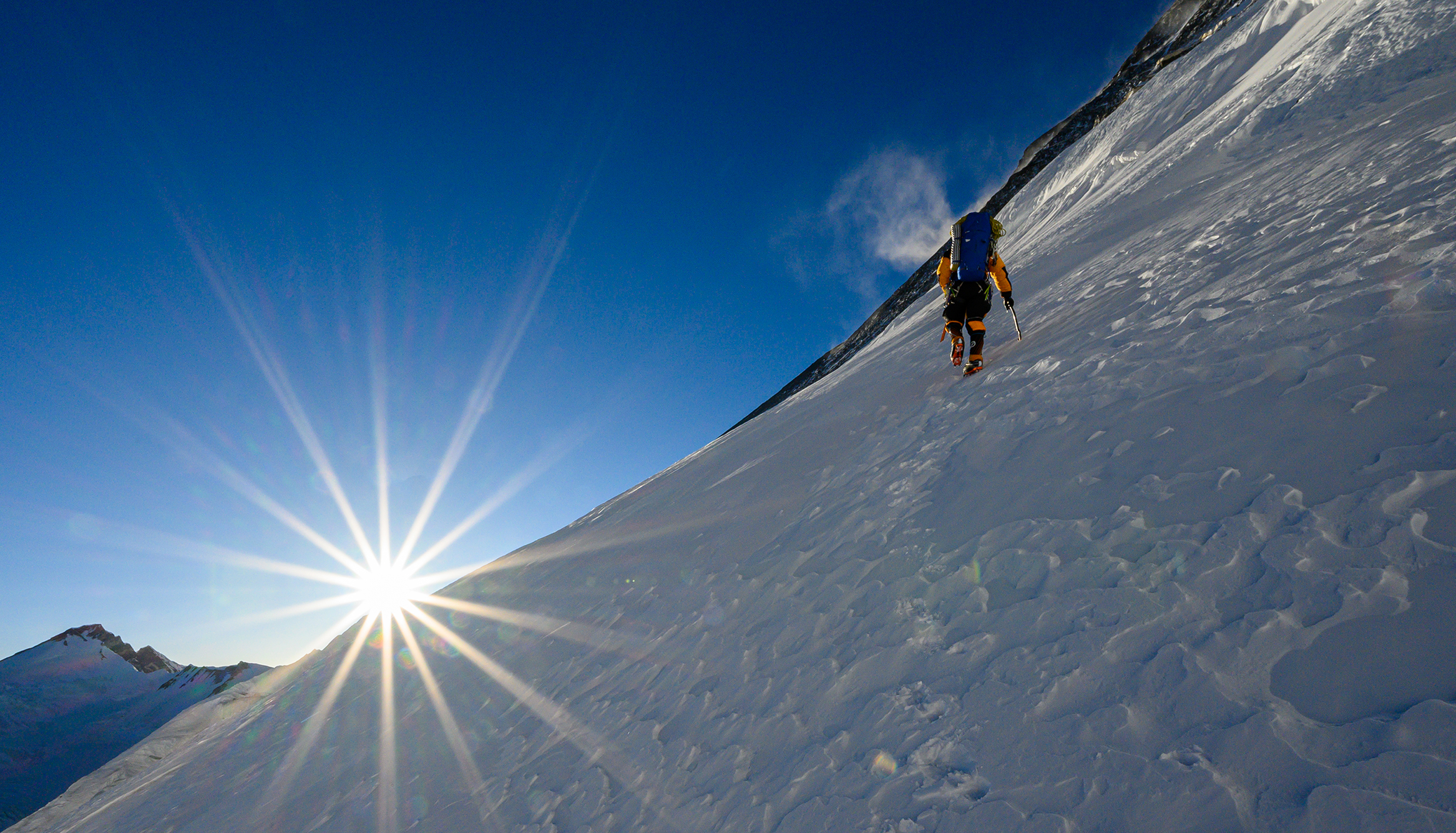 Vacheron Constantin celebrated Cory Richards' adventure on Everest at a press conference and customer event. Cory Richards thus joined the very select group of personalities chosen by the brand to embody its "One of not many" communication campaign. Expressing an exceptional universe, this signature accompanies creative collaborations with talents acknowledged for their expertise and their steadfast quest for excellence.
The professional photographer and long-distance explorer took the opportunity to review his recent expedition. For him, the world is brimming with discoveries of which one never tires. Among his many journeys, the Himalayas occupy a special place in the heart of this experienced mountaineer who has already conquered it twice, once without oxygen in 2016. Never short of a challenge, he was keen to undertake a third ascent, this time along the North-East ridge in Tibet, one of the most difficult routes to the roof of the world. Unfortunately, weather conditions decided otherwise. Despite over a year's careful preparation, Cory Richard had to give up his attempt to reach the top. A wise decision in the face of Mother Nature's whims.
Embodying the beauty of the Earth, the photographs and videos taken on the dizzying slopes of Everest during Cory Richard's new attempted ascent will be exhibited in Vacheron Constantin boutiques around the world. This creative collaboration with the Manufacture has also given rise to an Overseas dual time prototype that the explorer wore on his wrist during his ascent.
July 11, 2019