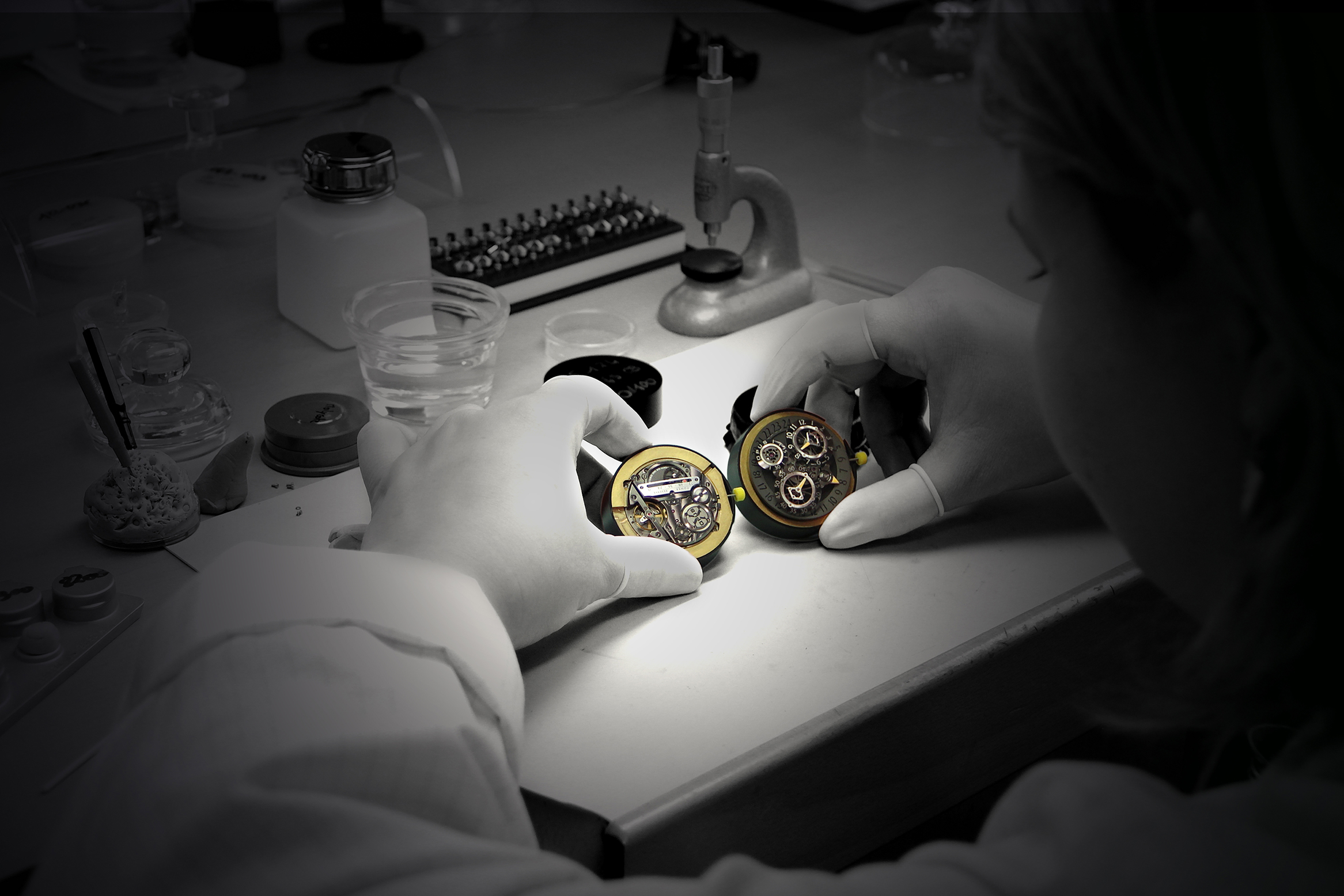 Exhibiting at the 2019 EPHJ international trade show dedicated to high precision, the independent company Chronode now has nearly 25 specialised employees. With 15 years of experience and more than 100 projects to its credit, it offers a wide range of services.
Whether in response to specific requests or as a result of proactive internal reflections, the developments designed and developed by Chronode are based on two points: innovation and reliability.
The services offered by the Le Locle-based firm are based on the design and production of movements as well as the complete assembly of watches, including calibres. Chronode mainly offers dedicated developments, designed exclusively for a given customer. This wide range of services enables every possible combination. From defining specifications to after-sales service, as well as prototyping, logistics, production, assembly and delivery of the finished product (watch or movement), Chronode provides all the services one would expect from such a firm.
July 11, 2019