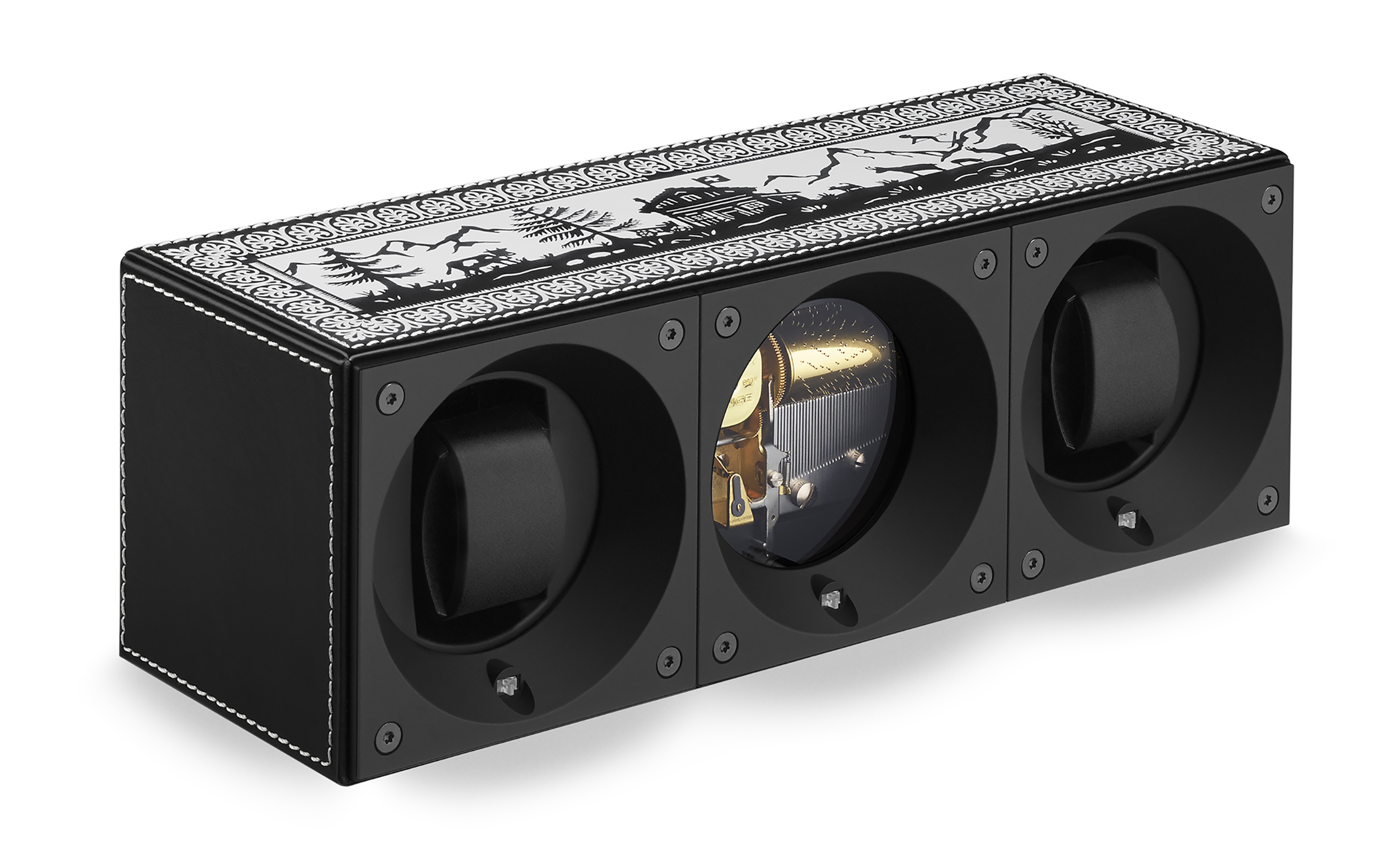 When SwissKubiK meets Reuge, imagination follows the path of mechanics. Together, they have succeeded in combining their expertise to unveil a case, guardian of two watches and a musical mechanical movement.
On each side of the case is a watch winder powered by a motor featuring SwissKubiK technology, which does not release any magnetic charge and is set up to accommodate a mechanical watch. The centre of this case houses a fabulous mechanism revealing a unique musical mechanical movement created by Reuge.
The first all-leather case references various patriotic heritage values, including certain Swiss emblems and the national anthem which plays when it is opened. Made of titanium and featuring a trendy, understated personality, the second opens to play contemporary music emblematic of the modern era. Each of these variations is issued in a 50-piece limited edition.
July 11, 2019