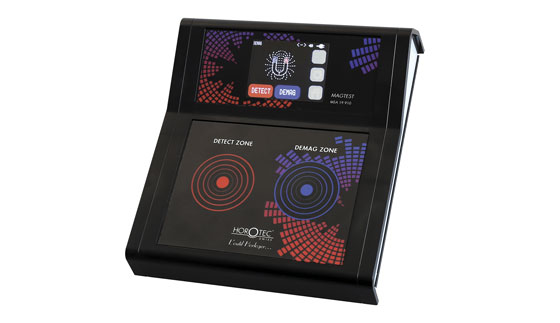 A loyal exhibitor since the first edition of the EPHJ-EPMT-SMT, Horotec (booth M25) will be presenting its new Magtest device this year. The latter is designed to detect magnetism and demagnetise watches, movements and watch supplies.
With this user-friendly apparatus, magnetism is measured by five sensors that indicate its position and strength in microteslas. After a few seconds of using the demagnetisation function, it is easy to check again and thus verify the effect of this operation. Recognised and approved by many brands, service centres and stores, this device stands out for its quality/price ratio.

During the exhibition, the company based in La Chaux-de-Fonds will also be unveiling many innovative solutions in the field of workshop equipment (workbenches, chairs, lamps, new steam apparatus, a polishing machine and inspection system).
June 13, 2019