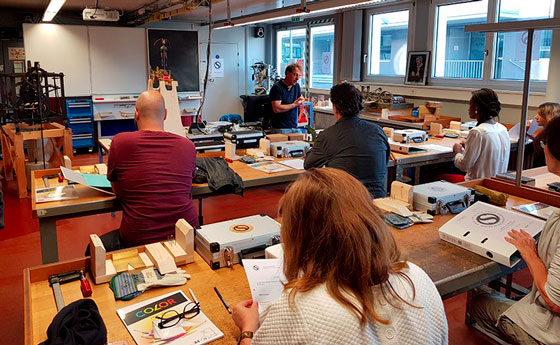 This coming July, De Bethune will participate in the second edition of the Artistic Mechanics training course to be held in Sainte-Croix, where the watch Manufacture is located.
Open to the general public subject to registration, this training will be conducted by six internationally acclaimed master artisans, who will devote an entire month to accompanying and guiding participants in exploring their secrets.

This year's classes are being held at the initiative of Denis Flageollet, founder of the brand and master watchmaker, along with five other local master artisans: Nicolas Court (automaton-maker, watchmaker), François Junod (automaton-maker, sculptor), Boris Masur (artistic mechanics constructor), Victoire Halter (watchmaking jeweller/decorator) and Renaud Lelièvre (cutler). At the end of the four weeks, each participant will leave with a mechanical object on which he/she has worked.

Unique in its kind, this training is a benchmark when it comes to passing on know-how. It is the hub of a network of skills, ideas and mechanical dreams, while contributing to preserving ancestral traditions, advancing them on technological and artistic levels as well as promoting the emergence of future talents and new entrepreneurs, thus ensuring the sustainable cycle of Artistic Mechanics. Developed in collaboration with CIMA (Centre international de la mécanique d'art), CPNV (Centre professionnel du Nord vaudois), PERFORM and various artisans in the field of artistic mechanics, the programme was designed by observing best practice in this field.
June 13, 2019