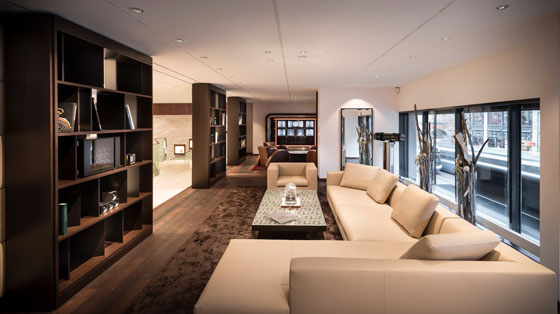 Les Ambassadeurs has unveiled its partnership with WatchBox, the most efficient e-commerce platform for the purchase, sale and exchange of second-hand luxury watches.
The leading Swiss retailer of timepieces and branded jewellery is thus expanding its unique offer with certified pre-owned (CPO) models.

In taking this strategic step, Les Ambassadeurs is massively expanding its offerings and opening up a completely new segment for its customers with numerous new attractive and innovative options. In addition to a large selection of popular and certified second hand watches, you can also sell your own watches in one of the Les Ambassadeurs boutiques or use it as a partial payment. All watches are "certified pre-owned" (CPO) and have been tested for authenticity by a specialist. Accordingly, each watch is offered with a 15-month warranty, a service that gives each customer the reassurance they need that they have purchased a high-quality timepiece.

Interested parties can discover a first lounge area specially dedicated to this collaboration at Les Ambassadeurs in Zurich, which will be followed by the installation of other lounges in the various boutiques. In a second phase, the retailer will offer a complete range of CPO watches online, thus expanding its product range.
May 16, 2019