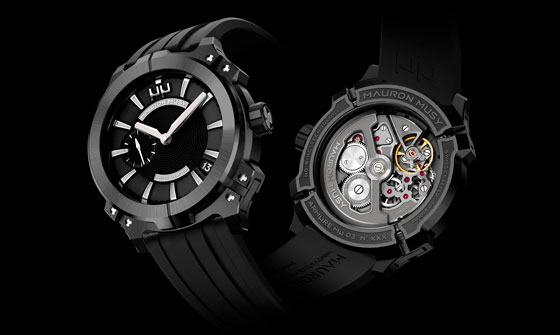 Some 110 personalities from La Broye, the Lake Geneva region and the Basel area gathered the 21th February at the Château de Saint-Aubin (FR) for an extraordinary evening.
Guests of the watchmaker Mauron Musy, these fortunate individuals were presented with the first numbered watches of the brand new Armure MU03 model. Representing authentic Swiss watchmaking epicureans and influencers, they were also inducted as ambassadors of the brand. Christophe Musy, co-founder and CEO of Mauron Musy, told an enthusiastic audience: "We remain the soul of the company, you are now its heart."

Launched eight months ago, this subscription program has exceeded all expectations. Essentially local, with 80% of members from La Broye, it quickly spread beyond regional borders to the Vaud Alps, Geneva and Basel. This local crowdfunding-type endeavour has enabled the brand to build a community of true enthusiasts around the brand. It constitutes an original project that is part of a strong development phase for Mauron Musy, which is preparing to open new sales outlets in Dubai, Abu Dhabi and Kuwait.
March 14, 2019