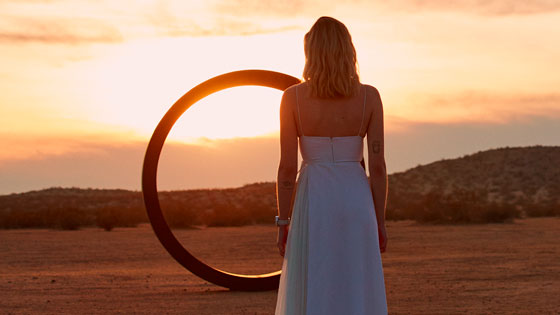 Louis Vuitton a dévoilé sa toute dernière campagne de publicité dédiée à la nouvelle interprétation de la Tambour Horizon.
A short film resembling a journey connected to the world and to oneself brings together four international talents: Sophie Turner, Justin Theroux, Urassaya Sperbund and Liu Haoran.

Looking beyond the horizon and daring to embark on every journey, living intensely and enjoying every moment, meeting others and discovering yourself... In this film devoted to its creative watchmaking, Louis Vuitton draws the landscapes of time and gives them a round shape. An omnipresent circle, in nature as in architecture, recalls the course of the hours as well as the curve of a watch, thus symbolising every human being's connection with their own universe.
March 07, 2019