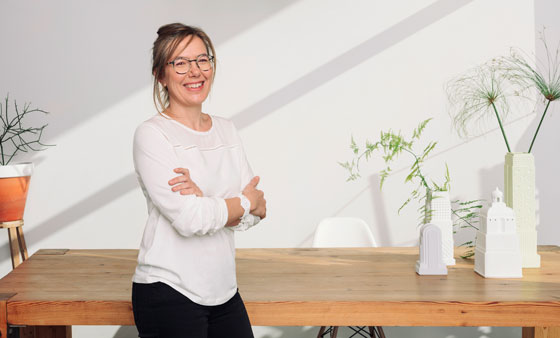 Rado has revealed its latest collaboration with a personality from the world of design. The True Thinline Gem timepiece was designed by the Spanish artist Inma Bermudez.
Renowned for creating revisited and interesting versions of everyday objects, she cooperated with the watchmaker to create her first watch. Refined style, natural positivity and curiosity for new things are the keynotes of her work. It was in her studio in Valencia, Spain, opened in 2007, that Inma Bermudez created the first concept for the True Thinline Gem: using Rado's emblematic materials to revisit the design of this timepiece and give it an ultramodern look.

By combining a faceted sapphire crystal – cut to look like a huge diamond – with a textured dial that recalls the many porcelain objects created by the artist, the True Thinline Gem uses a unique set of light absorption, reflection and refraction effects. This 1,001-piece limited edition creates a striking illusion of depth.

Inma Bermudez has worked with lights, vases, clocks, kitchen utensils, textiles and taps. The award-winning designer regularly brings new life to practical everyday objects that tend to be trivialised.
March 07, 2019