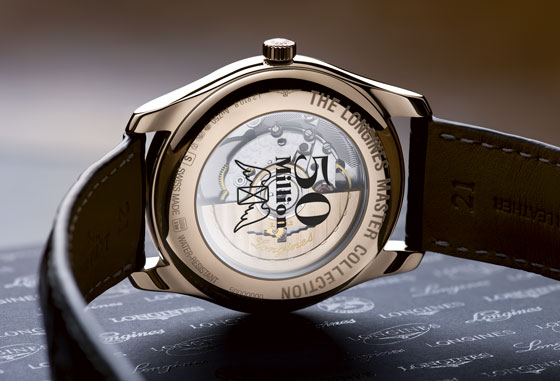 A watchmaker with a grand tradition, the Saint-Imier-based brand is celebrating its 50,000,000th timepiece. Symbolised as a one-of-a-kind model from the Longines Master Collection line, this timepiece will enrich the Longines Museum's vast historical collection.
The brand has a long and rich history. Expertise spanning more than 185 years steeped in tradition, elegance and performance has earned it a place among the elite circle of great watchmakers. Such a heritage deserved to be honoured and perpetuated, and Longines has continuously worked to ensure the proper conservation of its legacy.

This desire can been seen from the brand's very beginnings in the consecutive numbering of its watches. Every Longines timepiece has its own unique serial number, initially recorded in the workshop books until 1969, then on microfiches during the 1970s and 1980s, before the advent of the digital age. All watches can therefore be identified down the decades and have their own individual identity. To preserve this historical legacy, Longines benefits from a one-of-a-kind database, the Longines Electronic Archives (LEA), which bring together all the existing archives concerning each serial number. Longines can therefore quickly and accurately inform clients and brand enthusiasts on each of the 50 million timepieces produced to date.
January 31, 2019