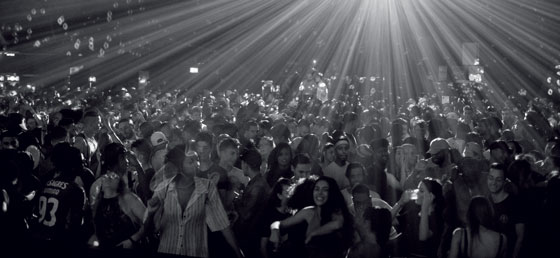 Audemars Piguet has unveiled a new partnership with the world of music. The watchmaker has become the Global Partner of the Montreux Jazz Festival alongside AccorHotels.
Involved in this cultural event since 2010 with the Claude Nobs Foundation and EPFL (Swiss Federal Institute of Technology Lausanne), the brand had participated in the digitisation, restoration and preservation of all the festival's archives registered in UNESCO's Memory of the World Register. This archive contains more than 5,000 hours of concert recordings.
This partnership extends to all the Festival's entities, including the Montreux Jazz Café restaurants, the Montreux Jazz Festival Japan and the Montreux Jazz Artists Foundation. The Foundation supports tomorrow's artists notably through the Montreux Jazz Academy and the Montreux Jazz Talent Awards.
This partnership with the Montreux Jazz Festival extends Audemars Piguet's long-standing attachment to the world of music. In 2005, on the occasion of Jay-Z's 10th Roc-A-Fella Records anniversary, the brand and Jay-Z collaborated on a limited edition of the Royal Oak Offshore. In 2009, the Manufacture presented the Millenary Quincy Jones limited edition, a watch also symbolising the larger collaboration between Audemars Piguet and the internationally-renown musical producer and director on Project Q, which raised awareness on young people's need for self-expression and self-fulfilment.
December 13, 2018