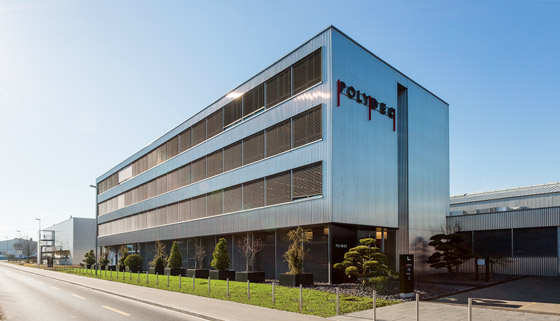 Thirty-three years ago, Claude and Jean-François Konrad founded Polydec, a company specialising in precision and micromachining. After more than three decades at the head of the company, they decided to retire and hand over the reins to two valuable staff members, Pascal Barbezat and Thierry Mathez.
Pascal Barbezat will not only take over Polydec's management as of January 1st 2019, but will also become its main shareholder. For five years, he has serving the firm as a sales manager, with the intention since his arrival of potentially taking over the company. Pascal Barbezat not only has a technical background in micromechanics, which is essential for this position, but also extremely good knowledge of the administrative side of business, having taken numerous training courses in the course of his career, including an MBA.

At his side will be Thierry Mathez, an audit expert who has been following Polydec's development for 25 years, initially as auditor and then, for the past eight years, as CFO with a 60% workload, while managing his own fiduciary Figema SA in parallel. He is also a trained fiduciary agent with a federal patent.
December 06, 2018