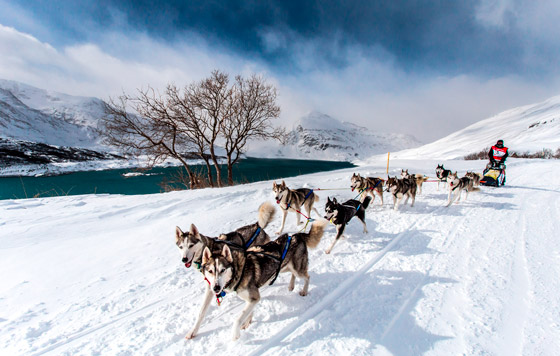 Alpina has unveiled its collaboration with La Grande Odyssée Savoie Mont Blanc.
Official timekeeper of the 2019 edition, the watchmaker will be a partner in this legendary dog sledding race, which will take place from January 12th to 23rd in the French Alps. This competition synonymous with grand adventure promotes a certain vision of sport, nature and respect for the environment. Sharing these same values, the brand will be closely following this 15th edition.

Equivalent to the Tour de France in the realm of sled dog racing, the Grande Odyssée Savoie Mont Blanc brings together some of the world's best stage race mushers. This annual 12-day European event is expecting over 45 dog team drivers with their 400 canine athletes from the United States, Russia and Europe (France, Norway, Germany, Switzerland, Spain and Italy). Once the finish line has been crossed, they will have covered nearly 400 kilometres with a change in positive altitude of more than 15,000 metres in stages of 27 to 48 kilometres. A complete sport, mushing calls for very precise knowledge and preparation: nutrition, strength training, endurance, speed, mental stamina, but also training under all kinds of different meteorological conditions.

Sharing the DNA of this unique international race, Alpina will present the winner with a watch from its new AlpinerX collection.
December 06, 2018