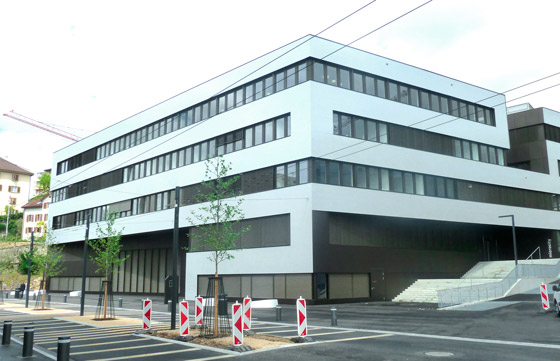 In order to support the creation and development of innovative companies and to provide services that facilitate technology transfer and inter-company collaboration, the transformation of Neode SA into Microcity SA was approved at an extraordinary general meeting held in La Chaux-de-Fonds on November 9th.
The new structure, which is firmly anchored in the canton with sites in Neuchâtel and La Chaux-de-Fonds, will come into operation on January 1st 2019.

At the general meeting, the increase in share capital from 500,000 francs to 1 million francs was approved, thus marking the new dimension of the Microcity structure. In addition to strengthening the participation of Neode's historical shareholders (CSEM, HE-ARC, UniNE, BCN, CNCI, AIP, State, main municipalities), two new shareholders have joined the company's share capital, namely EPFL (Federal Institute of Technology Lausanne) and FSRM (Fondation suisse pour la recherche en microtechnique).

In its 15 years of existence, Neode has thus far contributed to the creation and development of more than 50 new companies operating in the canton of Neuchâtel.
December 06, 2018