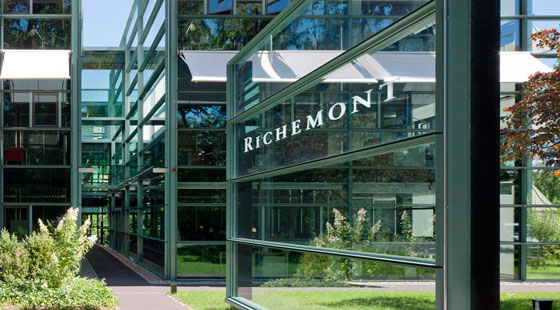 Richemont has published its consolidated results for the first half of its 2018/2019 financial year ended 30 September 2018. Sales increased by 21% to €6.81 billion at real exchange rates and by 24% at constant exchange rates.
Online retail, now reported separately, accounted for 14% of the group's sales. Operating profit was €1.13 billion, down €36 million due to €159 million in costs related to divestments and acquisitions. The operating margin improved to 21.1% excluding the impact of the first-time consolidation of the YNAP and Watchfinder brands.

Sales growth excluding Online Distributors was mainly driven by the strong performance of jewellery Maisons and double-digit sales growth both in stores directly owned by the Maisons and in online sales sites.

All geographical areas except the Middle East and Africa saw their sales increase, with significant double-digit increases in Hong Kong, South Korea and the United States.

Richemont's governance has undergone a new evolution with the appointment of Jérôme Lambert as CEO of the group and Eric Vallat to a newly created position as Head of the Fashion and Accessories Maisons.
November 22, 2018