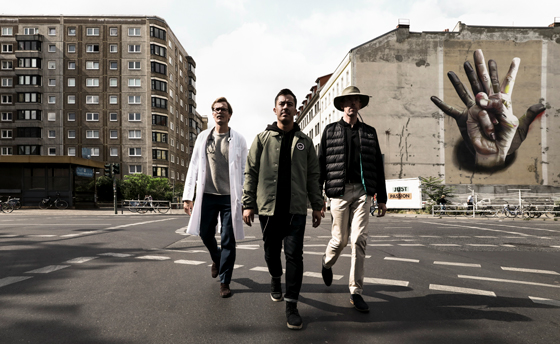 Oris once again partnered the Movember Foundation, a leading not-for-profit organisation in the realm of men's health, to assist in raising public awareness of important questions and raising funds to finance the projects that it upholds.
Oris had already raised 45,000 Swiss francs by working with the foundation in 2017. This year, the watchmaking Maison has set itself the target of doubling this amount to 100,000 Swiss francs through the Crew Oris Movember and the sale of a dedicated version of its Big Crown Pointer Date, Movember Edition.

To achieve this aim, Oris has created the Crew Oris Movember, an international movement directed by three incredible characters whose work changes the lives of men all over the world. To this end, Oris invited Johannes Wimmer, Miguel Gutierrez and Scott Poynton to be the team's international ambassadors.

They will support the Oris Movember campaign through YouTube, their social networks and their own activities. In October, they joined the watchmaking brand for the launch of the campaign in London. Together, their ambition is to support Oris in raising awareness of men's health issues and to encourage people to take part in fundraising activities all over the world.

Dr Johannes Wimmer works for one of the main hospitals in Berlin, where he focuses on mental health and Post Traumatic Stress Syndrome (PTSS) at the same time as working in the emergency department. He also manages the Dr Wimmer YouTube channel, which attempts to make men's health more accessible. A travelling barber, Miguel Gutierrez mainly lives in Liverpool, his home town in the UK, as well as Berlin and London where he owns two salons and a new brand of products. He has also created his web series entitled Nomad Barber, which explores the barber trade all over the world. Australian forester, Scott Poynton, lives in the Swiss village of Gingins where he works for an organisation that he created in 1999, The Forest Trust (TFT). TFT works with companies assisting them to make their products ethical. At the end of 2015, Scott Poynton retired from the management of TFT, and currently, together with his colleague Julien Troussier, attempts to encourage people to connect with nature and above all, themselves.

The Movember Foundation was founded in Australia in 2003 with a mission to ensure men live happier, healthier, longer lives. In the years since, more than 5.5 million men and women – Mo Bros and Mo Sistas – have taken part in Movember across 21 countries. To date, the charity has funded more than 1,200 men's health projects. Its goal is to reduce the number of men dying prematurely by 25 per cent by 2030.
November 01, 2018