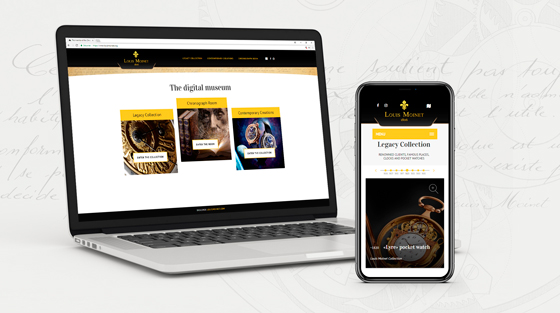 Ateliers Louis Moinet is one of the few Maisons whose heritage is also well preserved.
It is also one of the richest, with several dozen period pieces, all fully authenticated, signed by Louis Moinet and many of them in perfect working order. For independent workshops whose policy of acquiring these pieces only began about fifteen years ago, it is an exceptional historical heritage.

Today, these witnesses of the great watchmaking century are visible in two types of places: the brand's headquarters in Saint-Blaise, Switzerland; and the prestigious locations where Louis Moinet's work was known and appreciated, such as the White House or the court of Emperor Alexander I, many of whose treasures are now in the Hermitage Museum.

Today, in 2018, exactly 250 years after the birth of Louis Moinet (Bourges, 1768), a third place will provide an opportunity to learn about his historical contribution to the art of horology: a digital museum. Available at www.louismoinet.org, it already includes some 150 photos of the watchmaker's major achievements. The site is destined to remain online permanently and be regularly updated. This is a first in watchmaking, a rare initiative taken by a 100% independent company.
November 01, 2018