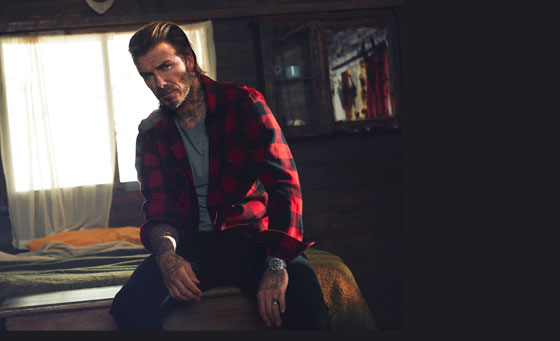 The new wave of Tudor's #BornToDare campaign gives pride of place to authenticity and emotion, with portrait formats of David Beckham imbued with the subtle touch and incomparable lighting of fashion photographer David Sims.
The campaign presents a series of intimate videos in which David Beckham, Ambassador of the brand, reflects on times he has embodied the "Born To Dare" spirit. Beckham speaks fondly about time spent with his grandfather, time on the pitch as England Captain and his first Tudor watch, a vintage model whose pronounced patina hints at many adventures in its past. The campaign was launched at the end of August.

The Tudor signature is #BornToDare. It reflects both the history of the brand and what it stands for today. It tells the adventures of individuals, usually anonymous, who have achieved the extraordinary on land, on ice, in the air or underwater, with a Tudor watch on their wrists. It also refers to the vision of Hans Wilsdorf, the founder of the brand, who manufactured watches to withstand the most extreme conditions, watches made for the most daring lifestyles. Finally, it is testimony to Tudor's pioneering approach to watchmaking, which has helped to make it what it is today. The #BornToDare spirit is supported globally by high-profile ambassadors, whose outstanding achievements directly result from a daring approach to life.
October 04, 2018