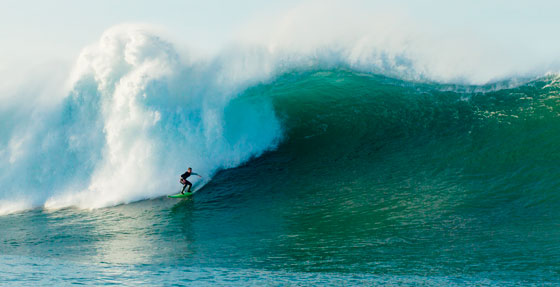 Ulysse Nardin is proud to announce new partnerships with world class navigator and sailing journalist Sebastien Destremau and with Mathieu Crépel, the French snowboarding record-breaker converted into a real "waterman" embracing the ocean and the mountain through the water cycle and the seasons.
The explorers, athletes and artists associated with Ulysse Nardin are intrepid adventure-seeking men and women who answer only to their own fierce ambitions. Both of its new partners are real-life heroes who embody the philosophy that has always been held in the highest esteem by the Maison from Le Locle: heeding the call to create one's own destiny, guided by dreams, ambitions and courage.

Destremau and Crépel join accomplished free-diver and photographer Fred Buyle and kite-surfing champion Alex Caizergues in the Ulysse Nardin Armada of Explorers. Like the hero of Homer's Odyssey, these modern-day Ulysses are unwilling to confine themselves to a pre-determined course. Instead, they see life as an open challenge, a path of possibilities beckoning them to put their mettle to the test. Each a unique force, they seek to overcome extreme obstacles in their indominable quests to follow their dreams.

French/Australian skipper and navigator Sebastien Destremau, winner of the 1998 Sydney-Hobart race – considered by some to be the most difficult sailing race in the world – decided to take on an even greater challenge in 2016: the Vendée Globe, the supreme challenge of the sport's most daunting around-the-world solo race. Overcoming technical troubles, lack of food and even a cracked hull, he accomplished his goal, crossing the finish line 124 days later at Sables d'Olonne to a conquering hero's welcome. The five-time world champion has also represented France at the Olympic Games.

World Champion snowboarder and French athlete Mathieu Crépel was invited to take part in the Arctic Challenge at the tender age of 15. He went on to win the Crystal Globe competition, becoming the first of his nationality to earn a half pipe world title. At the 2007 World Championships in Arosa, Switzerland, he became the first person ever to land a switch backside 1260 in competition, thereby making his mark on snowboarding history. He also represented France at the 2006 Olympic Winter Games. Mathieu Crepel is a real-life "waterman": aware of Nature, water cycles and the seasons, he is now equally passionate about surfing and snowboarding, dividing his time between mountain and ocean, snowflakes and waves.
September 13, 2018