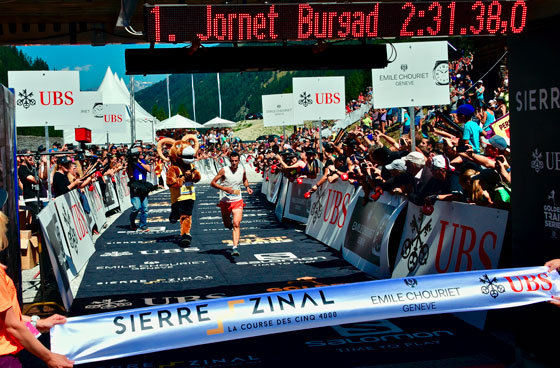 Partner of the prestigious mountain race that took place on August 12th, the Manufacture honoured three competitors of this sporting event, staged in the majestic Valais Alps and set over a 31 km course, including 2,200m of climb and 1,100m of downhill.
The Spanish six-time winner, Kilian Jornet, was awarded a watch from the Challenger Cliff collection. The Kenyan Lucy Wambui Murigi, who won the women's award, received a watch from the Fair Lady collection. As did another participant of this major competition, bib was drawn at random from among some 4,900 registered runners.

The legendary Sierre-Zinal race has been incorporated within the Golden Trail encompassing the world's five most prestigious mountain races. In 2019, Emlie Chouriet will once again be associated with this popular event.
September 06, 2018