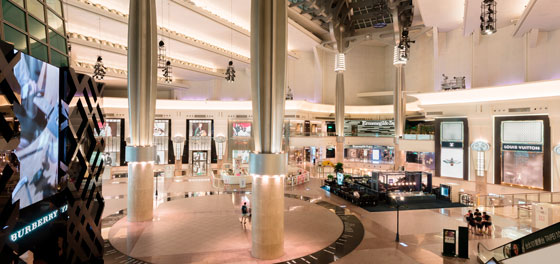 Among its many other activities, the FH works regularly to educate consumers all over the world about the watch industry by creating public awareness of the beauty of Swiss watches, teaching them to understand the workings of a timepiece or explaining how centuries of history have given the Swiss watch its unique identity.
From 7 September to 10 October, the FH will be present in Taiwan at Taipei 101, the tallest tower in Taipei with its…101 floors; in fact, this is one of the world's highest skyscrapers (second only to the Burj Khalifa in Dubai). In just 37 seconds, an ultra-fast lift takes us up to the 89th floor and a 360 degree view over Taipei. The base of the tower is home to a shopping centre on several levels with a great choice of luxury articles and brands.

Here, the FH will present its travelling exhibition, watch.swiss, which surveys the Swiss watch industry through an enjoyable interactive tour introducing the Swiss watch industry. Turn by turn, visitors will be astonished, surprised or entertained by what they see. They will have an opportunity to spend time focussing at leisure on a selected topic and getting to know the varied facets of the Swiss watch industry. A few prestigious watch brands will also be present, displaying their creations to passers-by, connoisseurs of, or newcomers to, the Swiss watch industry.
August 06, 2018