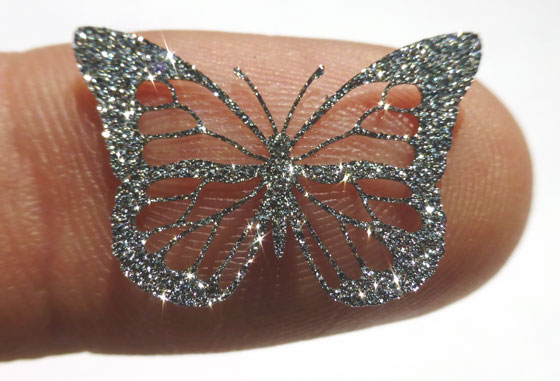 At Baselworld 2014, Hublot presented its Classic Fusion Firmament, including the special feature of a crystallised osmium dial with its blueish shimmer. Previously unknown in the watch industry, this material and its treatment – named Cosmium – stem from the youthful CristalTech company.
Founded a year previously in Satigny (GE), it specialises in crystallising precious metals. At the latest edition of the EPHJ, it presented its second development: the Crystalium, made with ruthenium.
The world's densest element, extremely rare – with only 200 kg extracted each year –, osmium is one of the only metals to be naturally coloured, with gold and copper. Hard yet brittle, it had never been used in watchmaking-jewellery before CristalTech developed its technique. "The process for obtaining crystals is comparable to the frost that forms on a window", says Pierre-Léonard Zaffalon, "the expert chemist in the Geneva company. The procedure, which can take several days, consists in growing the metal by vaporisation on a substrate."
Since this world-first accomplishment, CristalTech has continued its research, this time on ruthenium. Also very rare, its production (25 tonnes/year) is ten times less substantial than that of platinum, which it accompanies in the mining deposits of South Africa and Russia. Once crystallised, this grey-white metal can then receive a conventional surface treatment (PVD/CVD), without diminishing the crystals' brilliance. Galvanic metallisation (2N, 3N, 5N gold, rhodium) can also be used to colour it.
July 12, 2018