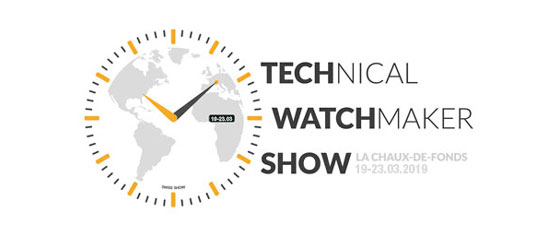 Several firms from La Chaux-de-Fonds specialising in watchmaking equipment or subcontracting presented their skills and products to the public last March during the Technical Watchmaker Show (TWS). This open-day event concept was unanimously appreciated by over a thousand visitors from around the world.
The 15 participating companies drew very positive conclusions from this experience and decided to schedule a second edition of TWS for next year, which will be held from March 19th to 23rd 2019.

The itinerant nature of presenting the event partners featured in the first show will be reiterated, and a central exhibition housing 40 booths will be set up in the Anciens Abattoirs of La Chaux-de-Fonds. The latter building is currently being refurbished and will provide a gathering place for the public as well as enabling companies based outside the region to be present in fully equipped booths. A conference area and a lounge bar will also be set up, along with a full range of amenities that will contribute to the quality of the TWS. The greatly appreciated shuttle service will also be provided.

The Technical Watchmaker Show is thus taking root in this watchmaking region during a period that is favourable for the industry. It intends to establish its longevity by offering technicians from around the world a must-see event in terms of the quality and density of the skills presented.

Registration for exhibitors is open on the www.tws-swiss.com website, with early-bird rates until June 30th 2018.
June 14, 2018