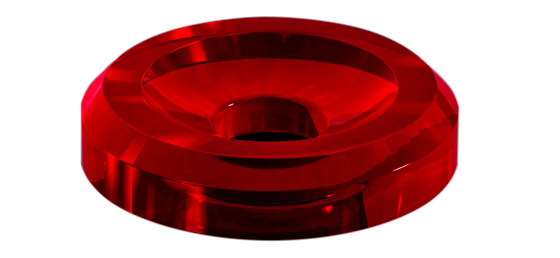 Pierhor and Gasser-Ravussin have regrouped their production facilities on a single site.
The entire 32-strong workforce of Gasser has joined the PIerhor employees in Ecublens, where all the R&D operations have also been pooled. In all, 62 are currently working under the same roof. The merger between the two companies will take place in the course of the year under the name Pierhor-Gasser.

Jean Michel Uhl, CEO Générale Ressorts in Biel/Bienne, also heads the synthetic jewels division of the Acrotec Group. Ensuring a continuous supply of jewels for Acrotec's shock-absorbing devices was the main reason for the group to invest in this sector that is enduring some very tough times. Uniting the machine fleet of these two companies will now ensure their continued existence. The site currently houses the largest independent stakeholder in synthetic jewels for the watch industry, with an annual production capacity of 80 million jewels.

Gasser-Ravussin was one of the pioneers in the field of laser machining watch industry jewels. Pierhor has always distinguished itself by the quality of its achievements in the field of polishing holes, and this company is a benchmark for the major watch brands. The excellent skills cultivated by the two firms are thus mutualised.

Pierhor and Gasser-Ravussin's technical developments will also be applied to other industrial fields such as the production of cutting nozzles. Belonging to the Acrotect Group enables both companies to rely on the group's commercial strength in micromechanical fields outside watchmaking.
March 08, 2018