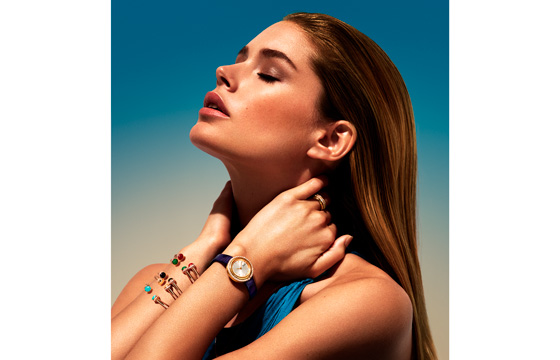 Loyal to its "Sunny Side of Life" philosophy, the watch Maison has unveiled its new print and digital advertising campaign, immortalised by fashion photographers Mert & Marcus. Epitomising the Piaget woman, Doutzen Kroes stars as the heroine of a sun-drenched adventure.
Wearing jewellery and watches from the Possession line, she appears amid a dreamy setting shot in the lively island of Ibiza. Pictured in the company of male model Jason Morgan, the Dutch fashion model vividly reflects the values cherished by Piaget – such as freedom, audacity and a love of beauty – while enjoying a relaxing poolside moment, a walk through splendid gardens, or a romantic getaway.

Famous for their striking shots brimming with a sense of emotion and colour, Mert & Marcus have thus transformed the brand vision into an appealing invitation to share the Piaget art of living.
February 08, 2018