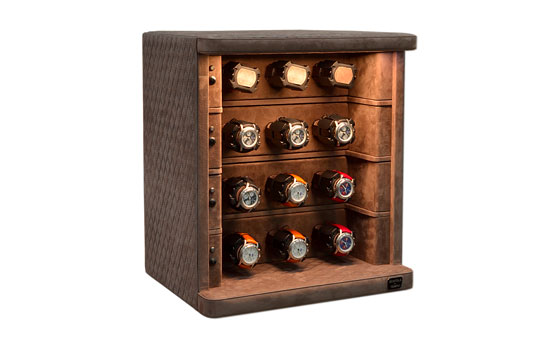 Less than a year after its takeover by Swiss KubiK, Elix Holding has just acquired Scatola del Tempo, a company founded by Sandro Colareti in the late 1980s in Como, Italy.
This passionate watch collector and brilliant inventor created the first winding boxes for self-winding watches, first for his own collection and then in response to requests from his friends and subsequently from collectors around the world. This creation based on sophisticated expertise soon achieved considerable popularity and for more than a decade, the founder's daughter Cristiana Colareti has been pursuing her father's work.

The takeover of Scatola del Tempo is intended to develop the brand and create synergies with the activities of Swiss KubiK.

Elix Holding SA makes no secret of its ambition to reinforce its leadership position in the field of winders. To achieve this, Xavier Castelli, President of Elix Holding, is keeping a close eye on other potential opportunities and is keen to note that the acquisition is just the start of a cherished project: to create a pole of competence dedicated to luxury accessories in the world of artisanship, combined with high-level technology.
February 08, 2018