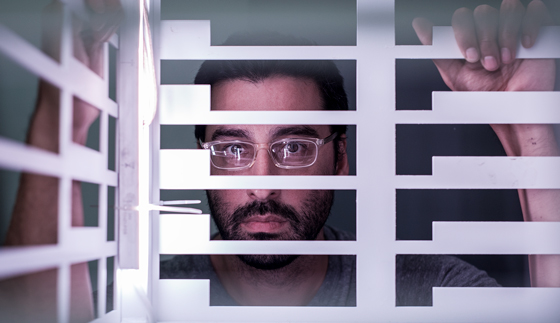 Audemars Piguet unveiled its 3rd Art Commission on the Miami Beach oceanfront to coincide with Art Basel in Miami Beach (December
6th to 10th 2017).
The Audemars Piguet Art Commission's aim is to contribute to global artistic innovation by supporting artists who explore ideas related to complexity, precision, technology and science. Audemars Piguet not only provides the financial support to develop and present each project, it also gives the selected artist access to the advanced tools, craft expertise and sophisticated technology necessary to realise the finished artwork.

Slow-Moving Luminaries took the form of an immersive and kinetic large-scale pavilion that hosted a labyrinth within. Presented on a site spanning 100 by 50 feet, the work invited viewers to partake in a journey across its upper and lower decks. Standing in stark contrast from one another, the lower deck boasted an extravagant maze of scrim and flora, and the upper deck a shallow, reflective pool of water, through which building models that mimic the surrounding skyline emerged and receded in concert, but at varying speeds throughout the day.

This major new work examined the oscillating conflict between an individual's state of meditation and that of crisis – both internal and external. Within the work, Lars Jan manipulated scale and temporality, presenting viewers with a reality that can be experienced beyond the day-to-day and allowing them to become participants, choreographing the experience freely.

Lars Jan was one of seven artists invited by guest curator Kathleen Forde to submit an idea for the 3rd Audemars Piguet Art Commission, four of whom were shortlisted for the Commission. The shortlisted artists were invited to the Vallée de Joux, in Switzerland, to familiarise themselves with the brand's origins and values.
December 21, 2017