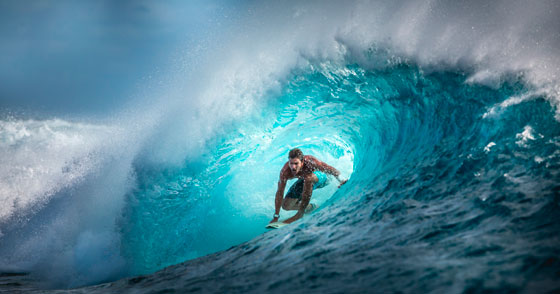 For the third consecutive time, TAG Heuer is partnering the Nuit de la Glisse, a key event in the extreme sports calendar. This event was created by a group of visionaries at the end of the 1970s, and has contributed to the birth of the true social phenomenon that is extreme sports.
The guiding principle injected by TAG Heuer? The #DontCrackUnderPressure spirit. Extreme winds, extraordinary snow-covered slopes, huge swells that develop offshore…

For this 2017 edition, which takes place in European cinemas in Switzerland, France, Sweden, Italy and Germany, founder and director Thierry Donard has once more scoured the planet to treat spectators to new sights – Hawaii, Cape Verde – as well as the magnificent landscapes of Tahiti and Norway. A chance to discover extraordinary athletes, exceptional places and rare and unique situations – in short, breathtaking images.

This year, the public will have a chance to discover traditional sliding sports such as skiing, snowboarding, surfing and cycling – new to the Nuit de la Glisse – and to enjoy beautiful landscapes in the heart of natural wild surroundings, alongside passionate elite sportsmen and women.

The athletes competing in this third season, all chosen for their human qualities and their thirst for excitement, include Tikanui Smith, Karsten Gefle, Matt Annetts, Wille Lindberg, Mathias Wyss, Hira Teriinatoofa, Davide Carrera, Zane Schweitzer, Matahi Drollet, Antoine Bizet and Marie Moana.

This season, the director decided to focus on the challenges faced by the athletes, and the sacrifices they sometimes have to make when striving for success in a sport they love. We also discover the friendships that grow between the athletes and see how values are passed down through generations of riders.
November 30, 2017