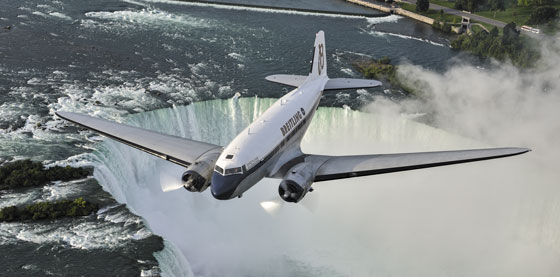 In order to share its passion for aviation, the watch brand had launched its DC-3 on a world tour last March, along a route featuring stopovers in the Balkans, in the Middle East, in India, in South East Asia, in Pacific and in North America.
This "Breitling DC-3 World Tour" came to a close in the Valais region of Switzerland at the Sion Airshow 2017, escorted by the Frecce Tricolori, the elite squadron of the Italian Air force.
Flight commander Francisco Agullo presented the challenges encountered during this 45,374km journey. The brand had indeed chosen to donate two francs to UNICEF for each mile covered. The plane was joined in Sion by other brand ambassadors and teams including the Breitling Jet Team, the Breitling Wingwalkers and flying man Franky Zapata.
October 12, 2017