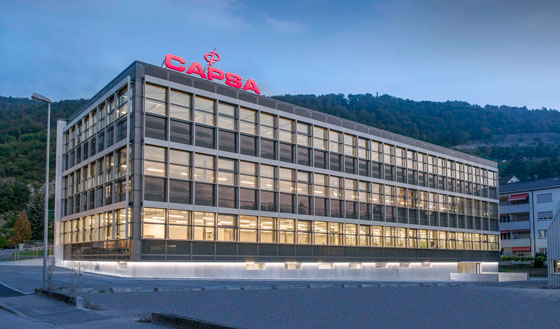 Capsa, which likes to consider itself as the géant de la miniature (literally "giant of miniature"), inaugurated its new manufacturing facility on September 28th.
In all, a new 11,000 sq.m. surface area is entirely dedicated to production in order to support long-term development. The company thus intends to offer its partners significant production potential as well as personalized service guaranteeing responsiveness, dynamism and flexibility.

The Neuveville-based firm currently has a 180-strong workforce, including several apprentices, who daily operate more than 400 machines including profile-turning machines, machining centres, loading robots, correcting machines and automatic assembly units. This entirely independent firm is dedicated to the constant pursuit of cutting-edge technologies, thus enabling it to hold a leadership position in its field of activity.
October 12, 2017