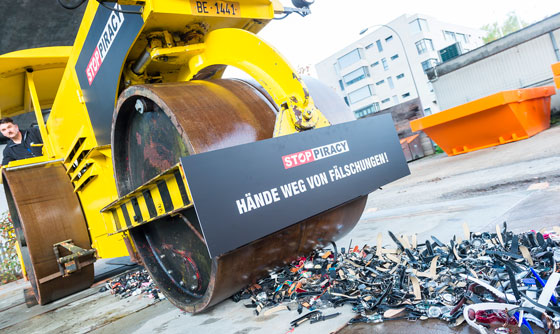 For ten years now, Stop Piracy has been advocating against counterfeiting and piracy through compelling campaigns. Together with the authorities and the private sector, the association makes clear to consumers the risks associated with fake and illegally copied products.
With the trade in counterfeit products flourishing in the current digital age, the transfer of knowledge between companies and the authorities is therefore becoming increasingly important.

Throughout this first decade, Stop Piracy has been able to provide information to thousands of consumers on the dangers associated with counterfeiting and piracy. The association also provides advice when needed, such as when a consumer inadvertently buys a fake.

Growing online trade means that consumers are being faced with an even greater choice and number of illegal offerings. And it isn't only products that are being faked. It is also entire websites, which subsequently increases the risk of purchasing a fake product. Consumers can, however, find many tips on how to recognise fake goods and illegal offerings on the Stop piracy website.

In future, Stop Piracy is looking to develop ever closer exchanges between the various parties concerned by product counterfeiting, notably including intermediaries such as credit card companies, goods delivery services and the advertising industry. The collaboration between the private sector and the authorities, which began ten years ago, will therefore become even more important.
October 05, 2017