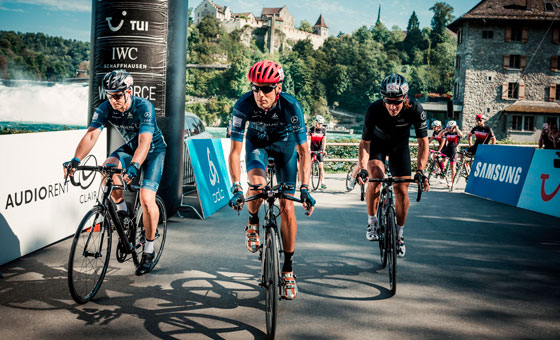 August 17th to 19th saw the ninth edition of the Tortour, a non-stop cycling race taking place over several days.
Since its creation, IWC Schaffhausen has been supporting this ultra-cycling event regarded as one of the toughest in the world. This year, IWC's CEO Christoph Grainger-Herr; Fabian Cancellara, brand ambassador and two-time Olympic gold medal winner; and Samuel Vuillemez, an employee of the watchmaking Maison, did some serious pedalling for the Laureus-IWC team and won a sixth place in the "Challenge" category. Through their participation in the Tortour 2017, the three cyclists also helped collect 60,000 Swiss francs in donations for the Laureus Metro Sports by Blindspot integration project, enabling young people, whether disabled, abled-bodied or facing social issues, to get together and take part in sports. Laureus Metro Sports events are organised in various Swiss cities.

The Tortour is regarded as perhaps the hardest non-stop ultra-cycling event in the world. And rightly so: in the most difficult category, the athletes must ride up to 1,000 kilometres and ascend 10,000 metres over several Alpine passes across the whole of Switzerland. The solo cyclists and teams taking part have to ride non-stop, day and night. The Tortour thus not only demands absolutely everything from its cyclists, but also from their crews. This unique non-stop cycling event started and finished once again in Schaffhausen and kicked off with a prologue at the Rhine Falls.
September 07, 2017