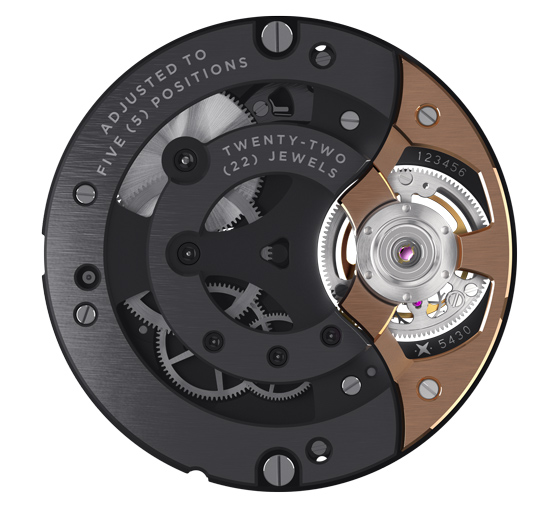 Vaucher Manufacture Fleurier (VMF) is one of the rare manufacturers to master the machining of titanium and gold for watch components. The ultra-thin hand-wound flying tourbillon movement in titanium and gold, Seed VMF 5430/22, represents a composition of contrasting materials.
This demonstration of expertise by the Manufacture implies the entire movement production line and cannot be achieved without comprehensive expertise with regard to all stages.
Titanium is well-known in the watch industry, notably for its properties of resistance and lightness. While it is commonly applied to the watch exterior, few companies master the production of titanium watch components, and even fewer are capable of producing plates and bridges from this material, since this implies mastering all the other operations as well as production.
In addition, what other material than gold could be better suited to the nobility of a tourbillon mechanism? Each person involved in the production, decoration and assembly of gold components displays great respect for this rare and precious material. The challenges involved in making these components is different than for titanium, albeit no less complex. The value of the gold gram is so high that each machining, decoration, fitting or assembly operation must succeed at first try. At each stage, this calls for a particularly high level of diligence and attention on the part of the people working on such components.
The Seed VMF 5430/22 movement is part of the Vaucher Private Label range made available to small-sized brands, independent watchmakers and entrepreneurs seeking to gain access to high-end 100% Swiss made watchmaking.
July 13, 2017